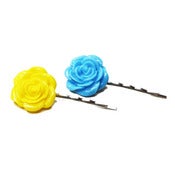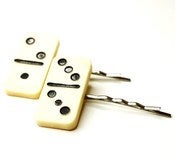 Country Girl Hair Slides
£

6.50
"Fell in love with a country girl, morning sunshine she was up from a nether world..."
Pretty little bows in red and blue gingham, but no fiddly bow-tying, these just slide into place, and stay there! Calling up images of vintage childrens book illustrations, and the Little House On The Prarie girls feeding the chickens before chapel! These also make for a more girly take on the 1960's Mod, Fred Perry style obsession with this pattern!
DID YOU KNOW?: The name "Gingham" originates from an adjective in the Malay language, "Ging-Gang", meaning striped!
Materials: Materials: 1 Inch Cotton Bows, Silver Plated Strong Grip Hair Barettes